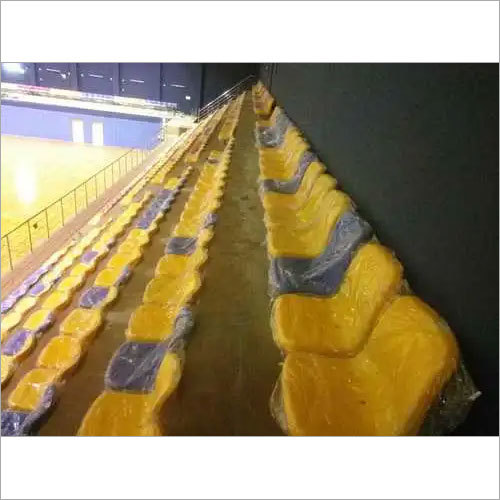 Product Description
We maintain strong tie ups with reliable plastic manufactures and relying on such partnerships we bring forth a wide range of durable Indoor Blow Molding Stadium Seatings for our patrons. Best grade polyethylene are utilized for making the blow moulded seats, which are also carefully UV stabilized so that they have a long lifespan. HDPE (High Density Polyethylene) blow molded process is utilized for making these Polyethylene Stadium Seating chair that we can design in various thicknesses and in a plethora of colors like blue, orange, yellow, white, red, etc. The ergonomic shaped contours of these chairs are designed for giving added comfort during sitting and chairs designed are free from any rough or sharp edges.


Main Features:
1) High quality construction with powder coated bodies.
2) HDPE of best grade used and all metal fittings used are non-corrosive.
3) Light in weight and can be availed in floor mounted or wall mounted variants.
4) Each chair is durably finished and promises to give utmost sitting comfort.