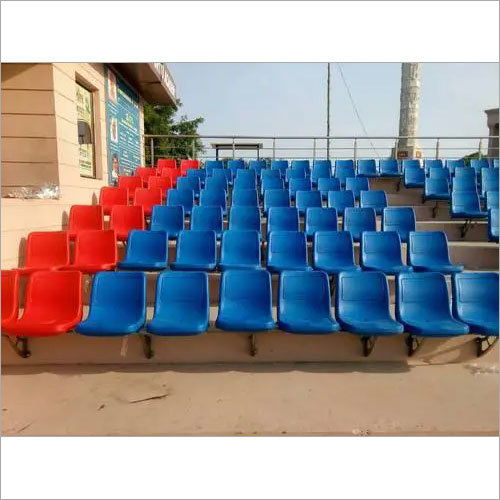 Product Description
Outdoor Stadium Bucket Chair we offer comes in a signature design and is counted as one of the best kinds of bucket chairs lending a novel edge to spectator seating. Extraordinary comfort of these bucket chairs are clubbed with durability, and each durable Outdoor Stadium Bucket Seating comes with looks that match. Available in both floor and riser mounted types, the chairs have a higher backrest that supports the posture and gives maximum comfort. Only a range of contemporary materials are used for making the chairs and our range is economically priced and virtually maintenance free. Today, our bucket chairs are installed in numerous stadiums across the world.


Main Features:
1) Each bucket chair features a modern ergonomic design.
2) Can be provided with seat/row numbering and armrests.
3) Can be availed in many contemporary colours.
4) Slim profile that looks good and is space efficient.