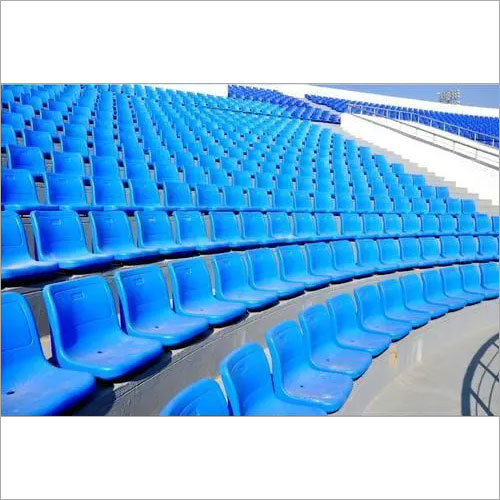 Product Description
When it comes to making seating arrangements for thousands of diehard and passionate sport fans, we have the answer in the form of our Blue Color Stadium Bucket Chair. Best suited for any venue, these chairs are riser mounted featuring aluminium alloy die cast legs. Each chair is crafted to provide maximum patron comfort and has a superior finish, thanks to being powder coated or sand blasted to perfection in a matt finish. These chairs with their modern bucket style deliver exceptional comfort for longer seating hours. Thus, whatever be your seating requirement, the winner is always our Blue Color Stadium Bucket Chair.


Main Features:
1) Seat numbering can be allotted.
2) Comfort level provided is best in class.
3) Each chair is UV resisted.
4) Can be mounted directly on floor without frame structures.