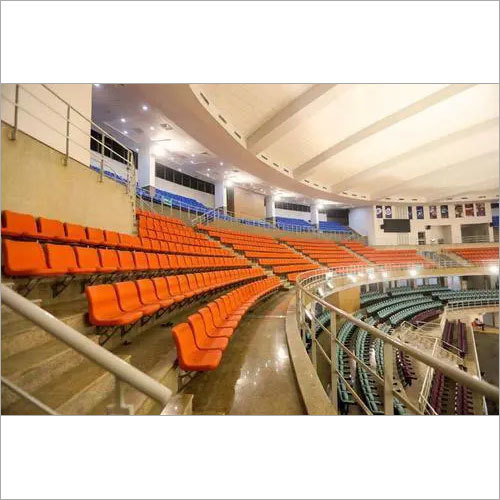 Product Description
Stadium seating requires in-depth planning and meticulousness. Only when you join hands with a leading provider of seats and chairs can you offer products meeting expected standards. Keeping a watchful eyes on modern trends, we offer a line of durable Wall Mount Stadium Bucket Seat that combines comfort and ergonomics. We go the extra mile to study and analyse human posture while making these seats. It is believed that while attending any event a user almost adopts 3-4 sitting positions throughout the course of the event. Thus, we make these durable Stadium Bucket Chair to deliver maximum comfort irrespective of any seating position.


Main Features:
1) Each seat is made to be anti-aging and weather resistant.
2) Colours do not fade and each seat is ultraviolet-proof.
3) Seats come with easy installation and wall mount features.
4) Seats are anti-static and repels dust.